Páxina 2 de 8
YVONNE RIAÑO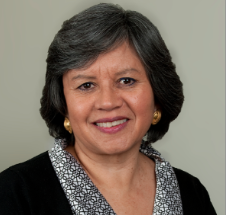 Yvonne Riaño obtained her PhD from the University of Ottawa (Canada) and has lectured over the years at Canadian, Austrian and Swiss universities. She is currently a Research Project Leader at the Institute of Geography of the University of Neuchâtel and a Senior Lecturer at the Institute of Geography of the University of Bern (Switzerland). She is considered a leading scholar on skilled migration and gender. Her main research interests are employment inequalities related to gender and ethnicity, love migration, international student migration, transnational networks, and participatory research. Yvonne Riaño has extensively published in international books and top journals such as Environment and Planning A, International Journal of Migration and Integration, Diversities, Nouvelles Questions Féministes and Equality, Diversity and Inclusion. She has recently completed a large research project on "Employment Inequalities in Switzerland: The Significance of Gender and Origin", carried out within the Swiss National Research Programme on Gender Equality (NRP60). She currently leads the research project "International Migration of Students from the South to the North" situated at the National Center of Competence in Research "The Migration-Mobility Nexus" of the University of Neuchâtel.
GENOVEVA ROLDÁN DÁVILA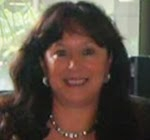 Senior Researcher at the Institute of Economic Research of the National Autonomous University of Mexico (UNAM). PhD in International Economics and Development from the Complutense University of Madrid. Member of the Level 1 National System of Researchers. Specialist in international labour markets. Member of the Trustee Board of the "Sin Fronteras" (without frontiers) Civil Association. Coordinator of the bulletin Momento Económico (new age). Author of publications such as "Constructing a care model for migrant women who are victims of sexual violence in Mexico".
STELLA GONZÁLEZ-ARNAL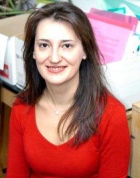 Stella is Lecturer in the Philosophy Department at the University of Hull, UK. She has taught philosophy at the Universities of Hull, Keele, and Leeds. In 2000 she won a postdoctoral research award from the Fundación Séneca in Spain. She is a member of the Society for Women in Philosophy. Stella's research interests are in the fields of gender theory, philosophy of mind, feminist epistemology, the philosophy of science, and developments in bio-technology. She has recently published papers on Rationality, Intersectionality and Gender theory and she has edited a book entitled Embodied Selves  with K.Lennon and G.Jagger (2012, Palgrave). She is the coordinator of the MISEAL project in Hull. This is an ALFA III European Union funded project entitled Development of Policies to Promote Widening Participation and Equal Opportunities in Higher Education institutions in Latin America. There are sixteen universities collaborating in this project, four from the EU and twelve from Latin America.