6, 7, and 8 October 2011
Lugar: Maó, Menorca (Balearic Islands), Spain
MENORCA CONFERENCE
New Debates on Gender, Migration and Development: linking  production and reproduction in contemporary mobility
Organised by: Laura Oso and Natalia Ribas-Mateos Contact: This e-mail address is being protected from spambots. You need JavaScript enabled to view it.
Sociology of International Migrations Research Team(ESOMI).Universidade da Coruña
The specific aim of this conference is to combine the disciplines, approaches and perspectives  that study the various societies affected by international migrations, focusing on the question of gender. Our work will be based on the analyses of global production and reproduction chains  (and the so-called "global care chains" in particular) and the new models put forward for the study of emerging trends played out by women in contemporary mobility flows.
This event is intended to generate major academic and social interest, both on a local and international level, covering the fields of migration and gender and development studies in the age of globalisation. The aim of this joint collaboration is to move forward in the design of social intervention policies and integrated sustainable development and participated development from a gender-based approach.
Finally, a further aim is that the conference should take advantage of and benefit from Menorcas experience and in turn, contribute to the debate into gender, migration and development on the island, highlighting an international analysis and approach.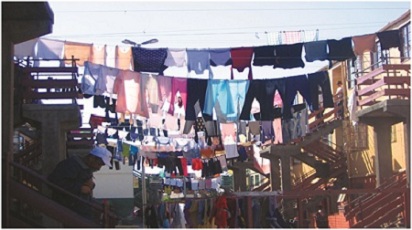 This e-mail address is being protected from spambots. You need JavaScript enabled to view it.
This e-mail address is being protected from spambots. You need JavaScript enabled to view it.
This e-mail address is being protected from spambots. You need JavaScript enabled to view it.
Lourdes Benería
Cornell, New York, USA, Universitat Autònoma de Barcelona.
Lourdes Benería is Professor Emerita in the Department of City and Regional Planning, Cornell University where she taught since 1987. She has also taught at Columbia University, Rutgers University, the New School University and various universities in Spain. She is the author of The Crossroads of Class and Gender (1987), with Martha Roldán, of Gender, Development and Globalization (2003), and the editor of several books, including the two-volume Gender and Development: Theoretical, Empirical and Practical Approaches (2001), Global Tensions. Challenges and Opportunities in the World Economy (2003), Rethinking Informalization; Poverty, Precarious Jobs and Social Protection (2006), and the 3-volume Feminist Economics for the 21Century (Edgar Elgar 2011). A former Director of the Latin American Studies Program at Cornell, her work on development has mostly focused on that region. She has worked with several international organizations such as the ILO, UNDP and UNIFEM. She is a former president of the International Association for Feminist Economics (IAFFE) and an associate editor ofFeminist Economics, The European Journal of Development Research, and Economia Crítica. Beyond academic work, she has been involved with a variety of international networks, such as with peace, solidarity groups, and women organizations.
Sylvia Chant
Professor of Development Geography . The London School of Economics and Political Science
Sylvia Chant was awarded a PhD by University College London. Her principal areas of interest include the issues of gender, poverty, migration, women s work, household survival strategies and female leadership within the household. Her research interests have taken her to Latin America (Costa Rica, Mexico), South-East Asia (Philippines) and West Africa (Gambia). Her principal publications include Women in the Third World (with Lynne Brydon) (1989, reprinted 1993), Gender and Migration (Editor) (1992), Mainstreaming Men into Gender and Development: Debates, Reflections and Experiences (with Matthew Gutmann) (2000) and The International Handbook of Gender and Poverty: Concepts, Research, Policy (May 2010).
Mokhtar El Harras
Faculté des Lettres et Sciences Humaines. Université Mohamed V Agdal.
Mokhtar El Harras got his doctorate degree in Sociology from the Mohamed V University of Rabat. He is now teaching and doing reserach at the Faculty of Humanities in Rabat. He is a member of the Group of Sociological Researchs and Studies. He collaborates as consultant with UN organizations, international foundations, as well as with national and international NGOs. He has benn visiting, as researcher or professor, many Universities, in US, Europe and the Arab World, as well as participating in collaborative international programs. His main fields of interest are family, gender, youth, rural change, migration, qualitative methodology and social networks. He published works mainly on gender, reproductive health, rural change, qualitative methodology, and youth.
Ninna Nyberg Sørensen
The Danish Institute for International Studies (DIIS), Copenhagen 
Ninna Nyberg Sorensen is a professional in development analysis, international migration, socio-cultural and gender analysis, and post-conflict management acquired through assignments as researcher, lecturer at various institutes of higher learning, department and programme management, consultancies, and, lately, through an assignment as senior advisor to the Danish Development Cooperation in Central America. From the early 1990s, my research has focused attention on a variety of effects of transnational processes on development countries. From 1998, this research has expanded into the field of conflict, internal displacement and the complex interrelation between 'voluntary' and 'forced' migration. Served as interim director during the merger of CDR-DIIS. At DIIS, was head of the globalization department at DIIS. For the last 3.5 years head of the Danish Mission in Guatemala, and senior advisor to Danida's Regional Human Rights Programme for Central America.
Organised by


Laura Oso and Natalia Ribas-Mateos
ESOMI (Sociology of International Migrations Team). Universidade da Coruña.
With the support of


Mahon City Council R
Red Género, Migración y Desarrollo
(U. da Coruña- Spanish Ministry of Science and Innovation)
Grup de recerca de geografia i gènere (UAB)
Research Unit INSIDE, Université du Luxembourg
Sponsors


Spanish Ministry of Science and Innovation
Scientific Committee


Michèle Baumann
Anastasia Christou
Almudena Cortés
Mª Jesús Criado
Angeles Escrivá
Mercedes Jabardo
Kàtia Lurbe
Laura Oso
Sònia Parella
Natalia Ribas
Amelia Sáiz
Organising Committee


Pilar Cruz
Sofía Laíz
Laura Oso
Natalia Ribas
Laura Suárez
Organising Committee in France


Michèle Baumann
Kàtia Lurbe
SUBMISSION GUIDELINES
Conference organisers invite paper proposals on the theme of gender, migration and development following themes in different world regions. We invite interested participants to submit an abstract of no more than 300 words.
We expect each proposal to clearly articulate the subject matter and its relevancy to the conference s theme. Proposals should include the paper s title and the author s name, affiliation, and contact information, as well as a bio of 100 to 125 words describing the author s background, accomplishments and research interests.
Please sent the proposals to  This e-mail address is being protected from spambots. You need JavaScript enabled to view it.
Successful candidates will be notified by August 15th. Drafts of papers for a 20-minutes presentation will be due by September 15th 2011.
Participants whose papers are accepted are exempt from the registration fee, and the conference organizers will assume the cost of the meals and coffee breaks. They will also be guests at the dinner to be held at Menorca Harbour. The conference's organization will not assume the hotel and travel costs of the participants.
Some of the papers that are not accepted may be submitted in communication or poster format. In this case the cost of the meals, dinner and coffee breaks is not included and participants will be liable to pay the registration fee.   
Call for papers Menorca Conference
Délai pour l'envoi des propositions de communication en français : 01/09/2011
Appel à Communication en français
THURSDAY, 6TH OF OCTOBER
9:00-9:30
Conference Welcome
Laura Oso and Natalia Ribas-Mateos
9:30-10:30
KEYNOTE ADDRESS
Sylvia Chant: The 'Feminisation of Poverty' as a Global Construct? Reflections from The Gambia, The Philippines and Costa Rica.
10:30-11:00
Coffee / Tea Break
11.00-13:30
SESSION 1:
New theoretical and methodological issues in the study of female migration and development.
Chair:
Natalia Ribas-Mateos
 

Katia Lurbe
On Roma´s Migrants´ Development Capability in France: a Class, Gender and Race Intersectional Approach
Almudena Cortes
The Migration-development Nexus. A Research Agenda from a Gender Perspective.
Mercedes Jabardo
From Black Feminism: a look at Gender and Migration.
Amelia Sáiz
From an Asian Perspective: a look at Gender, Migration and Development.

Short Presentations:
Christine Verschuur
Theoretical debates on social reproduction and care. Articulations of household economy and global economy.
Laura Suárez and Martín Vázquez
Social Integration and Labour Insertion of Brazilian Migrants based on the restructuring of their faith Consumption Patterns within Evangelical Communiti

13:30-14:30
Lunch at the Museum´s Café
14:30-15:30
KEYNOTE ADDRESS
Mokhtar El Harras: Diaspora, Media and the Arab Spring.
15:30-18:00
SESSION 2:
Gender, Migration and Development Policies.
Chair:
Kàtia Lurbe

María Jesús Criado
Migration, Gender and Development. Family remittances from Moroccan migrants in Spain.
Caroline H. Bledsoe and Papa Sow
Masculinity, fertility and control of capital: the dilemmas of ageing West African men in Europe.
Joseph Deli
Circular Migration of Mulism Women: Cameorun-Dubai-Saudi Arabia.

Short Presentations:
Nora Natchkova
ILO's Politics on women's work in the past and new research questions to Contemporary Gender Migration.
Eriko Ikeya
Decreasing Birthrates and Social Policy in Japan.
Sandra Seka
Migrant´s Itineraries and Risk for female migrant: Subsaharan women in transit through Morocco.
FRIDAY, 7TH OF OCTOBER
9:30-10:30
KEYNOTE ADDRESS
Lourdes Benería: Conceptual Approaches in Gender and Development: An Overview.
10:30-11:00
Coffee / Tea Break
11.00-13:30
SESSION 3:
Global Production.
Chair:
Laura Oso

Diana Mata Codesal
Towards a Gender-sensitive Approach to Remittances in Ecuador.
Pilar Campoy, Melania Salazar-Ordóñez and Carlos R. García-Alonso
A Bayesian Model for Remittances and Gender: The Spanish-Equatorian Corridor.
Anastasia Christou
En/Gendering Development, Engaging the Diaspora: Reflections on Greece in the Age of Crises.
Àngels Escrivá
Feminities and Feminisms in Transnational Politics from Peruvian Migrants´ perspective.

Short Presentations:
Pau Miret and Elena Vidal
The Internationalisation of Domestic Work and Female Immigration in Spain during a decade of Economic Expansion (1999-2008).
Jacqueline Waldren
Gender and Contemporary Mobility in Mallorca.
Melania Salazar Ordóñez, Carlos García Alonso y Gabriel Pérez Alcalá
A Migration Decision-making model from Micro-economic view: Monte-Carlo Simulation.
Anna Safuta
A Polanyian Take on Informal Migrant Care Work.
13:30-14:30
Lunch at the Museum´s Café
14:30-15:30
KEYNOTE ADDRESS
Ninna Nyberg Sørensen: Who cares? Transnational Family Life and Development.
15:30-18:00
SESSION 4:
The Global Care Chain
Chair:
Anastasia Christou.

Sònia Parella
Changes and Continuities in Transnational Family Dynamics. The case of Bolivian Migration in Spain.
María Luisa Setién and Elaine Acosta
Care and Feminised north-south and south-south Migration Flows: Denial of Rights and Limited Citizenship.
Irina Casado
FemaleTemporary Migrations through Transnational Family Networks. The Ethnographic case of Caretaker Rifain Imazighen Women.
Riitta Högbacka
Inter-country Adoption as part of the Global Diaspora of Care: Experiences of birth Mothers from South Africa.
Anna Cieslik
Transnational Mobility and Family Planning Decisions. A case study of Skilled Polish Migrant Women

Short Presentations:
Ase Karen Fjeld
Between Marianismo and the Norwegian idea of Gender Equality: Latin American Motherhood in a Norwegian Context.
Sofía Laíz
Transnational Motherhood and Gender Relations in Moroccan Unaccompanied Children's Migrations.
SATURDAY, 8TH OF OCTOBER
11:30-13:30
ROUNDTABLE
Migrant Activism targeting Development: Which Role for Women? (Session in Spanish)

MESA REDONDA
Activismo Inmigrante dirigido al Desarrollo: ¿Cuál es el Papel de las Mujeres?

Chairs: Sofía Laíz and Natalia Ribas-Mateos.

Participants:
Janina Mitjana - Mediadora Intercultural del Ayuntamiento de Maó.
Jacqueline Waldren - Oxford University.
Representante de Cáritas Menorca.
Amaia Unzueta - Especializada en Cooperación e Inmigración, KAMBOTIK Consultoría Social.
Asociación de Inmigrantes Mauritanos en España.
Asociación Alma Boliviana.


Attending Associations: Associació Annoor; Associació Argentinos en Menorca; Associació Atahualpa; Associació Cultural de Reyes y Reinas de las Islas Baleares; Associació Intercultural Veus de la Terra; Associació MenorcÀfrica; Associació Tamazgha para la Comunicación Intercultural; Associació de Uruguayos en Menorca Ramón Mataojo; Residents Senegalesos a Menorca (ARSEM); Unión Deportiva Ecuatoriana.
Click here to access the programme
Click here to access the abstract
The conference venue will be the Museum of Menorca: Museu de Menorca.
The museum makes a tour of the island history through material remains, mapping and artwork. The exhibitions housed inside the museum consists of pieces from archaeological excavations in recent years, as well as deposits and donations from individuals and various entities. 

The Museum of Menorca has prompted a significant research effort, primarily focused on the prehistory of the island.
For more information please visit the museum website.
The Museum of Menorca is located at Maó harbor.
Menorca is renowned for its model of sustainable development (especially following its designation as a biosphere reserve) and its key role within contemporary mobility routes in the Mediterranean, characterised by a combination of migratory flows from Europe (the UK), North Africa (Morocco) and Latin America (Ecuador and Colombia).  
Accommodation
For all matters regarding accommodation, please contact VIATGES MAGON travel agency (Enriqueta Valentin This e-mail address is being protected from spambots. You need JavaScript enabled to view it. ). We have selected the following accommodation options:
Hotel Mirador D'es Port
Overlooks Maó harbor and is within easy reach of the Museu de Menorca, the conference venue, and the city centre. Guest speakers and conference organizers will stay at this hotel.
Apartamentos Royal
Also centrally situated but a little further away from the Museu de Menorca. 
Hotel Mirador D'es Port ***
Double room: €30 per person per night. Bed and breakfast.
Double room single use: €50 per night. Bed and breakfast.
Apartamentos Royal
Apartments with one double bedroom and living room with sofa-bed for an adult
Rate: €42 per apartment and day. Bed and breakfast.
Third person supplement:€15 per day. Bed and breakfast.
http://www.apartamentosroyal.com/
Additional activities may also be arranged with our agency for all those interested:
Dinner at Menorca Harbour, on the 7th at 20:00
Restaurante la Minerva.
Calle Moll de Llevant, 87 - Maó
Teléfono: 971351995
Price: €40 per person.
http://www.restaurantelaminerva.com/minerva.html
Tour of Menorca, on the Afternoon of the 8th
Sightseeing tour. Saturday 8th of October
15h. Departure from the hotel by bus with an official guide of English/Spanish languages
16h-17.30h. Guided visit of the historic city centre of Ciutadella, old capital of the island. Some time for shopping will be provided.
18h-19h, visit to the cheese making farm "Hort de Sant Patrici", which also includes a visit to the cellar and the Mahon-Menorca cheese tasting.
19.30. Arrival at the hotel
Price: 31 Euros per person. Minimum: 20 people by bus.
Registration Fees
The conference fee is €88. This covers materials, coffee breaks and two meals. Please note that accommodation, dinner and other activities are not included in the conference fee.
Students who can provide proof of status are entitled to a special discount. The fee for students is €65 and also includes materials, coffee breaks and two meals.
Participants whose papers are accepted are exempt from the registration fee, and the conference organizers will assume the cost of the meals and coffee breaks. They will also be guests at the dinner to be held at Menorca Harbour.
Some of the papers that are not accepted may be submitted in communication or poster format. In this case the cost of the meals, dinner and coffee breaks is not included and participants will be liable to pay the registration fee €88. 
The organization does not provide any travel grants to participants.
Space is limited, so remember to register early to avoid disappointment. Registration closes on 15 September 2011.
To complete registration, please fill out the registration form and mail to This e-mail address is being protected from spambots. You need JavaScript enabled to view it.
Contact
CONFERENCE ORGANIZATION
This e-mail address is being protected from spambots. You need JavaScript enabled to view it.
 VIATGES MAGON
Avda. Josep A. Clavé, 28
07702 Maó (Menorca)
Telf: + 31 971 351 700
mailto: This e-mail address is being protected from spambots. You need JavaScript enabled to view it.
Transport from the airport to Maó:
10-Maó >> Aeroport >> Maó
11- Circunvalación Maó
15- Centro de Maó

To see time table click here
For more information concerning travels to other destinations at Menorca click http://www.e-torres.net
Taxis: 
Alayor Radio Taxi Teléfono 971 367 111
Ciutadella Avda Constitucion de Taxis Teléfono 971 381 197 +34 971 482 222
Es Castell de Taxis Teléfono 971 36 2 779
Es Migjorn Gran Taxi Teléfono 971 370 071 o 971 370 105
Taxi Ferrerias Teléfono 971 373 484
Mahón Plaza de España  Teléfono 971 362 891
Radio Taxi Mahón Teléfono 971 367 111
Mahón Plaza Explanada de Taxis Teléfono 971 361 283
Mercadal Taxi Teléfono 971 375 027
San Luis Taxi Teléfono 971 154 083
Hotel Catalonia Mirador des Port (A)
Vilanova, 1 Maó
Telefono: 34 971 36 00 16
Museo de Menorca (B)
C/ Doctor Guardia, S/N, 07701 Maó (Menorca) 971 35 09 55
Click here to access the map